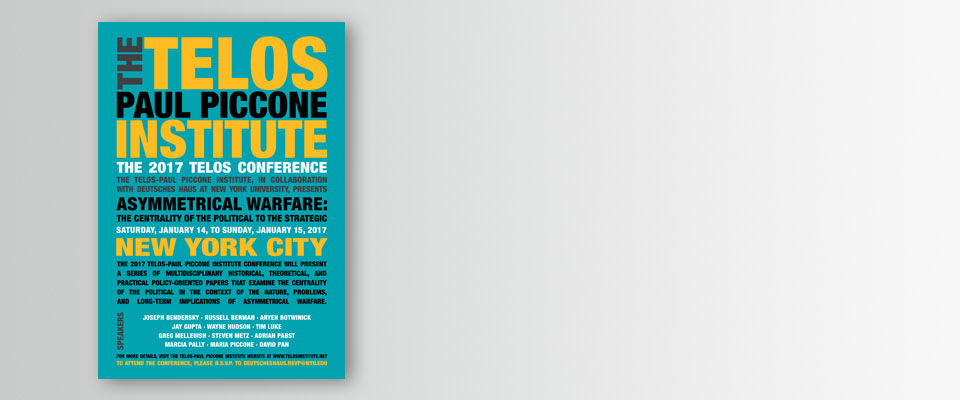 The 2017 Telos Conference
Asymmetrical Warfare:
The Centrality of the Political to the Strategic
January 14–15, 2017
New York, NY
---
The 2017 Telos-Paul Piccone Institute conference will present a series of multidisciplinary historical, theoretical, and practical policy-oriented papers that examine the centrality of the political in the context of the nature, problems, and long-term implications of asymmetrical warfare.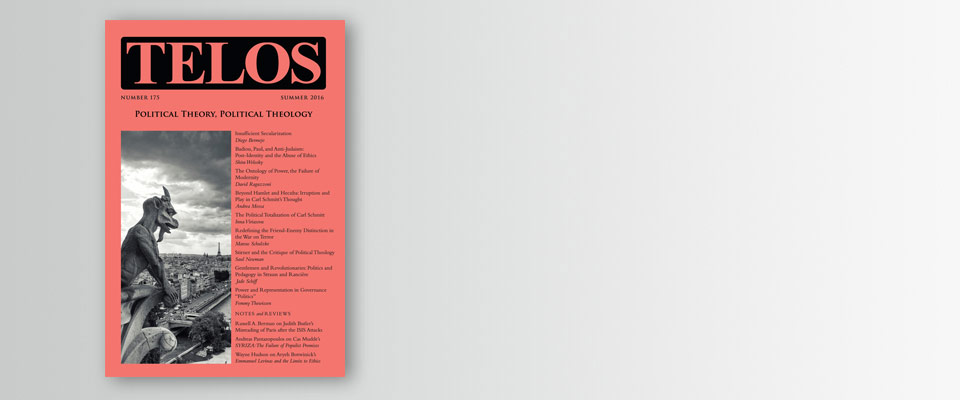 Telos 175 · Summer 2016
Political Theory, Political Theology
---
Focusing on the intersection of politics, theory, religion, and theology, Telos 175 explores the end of the secularization thesis, the ways in which religion has extensively underpinned and informed structures of modernity, the targeting of religion by the world of theory, and a host of related political theoretical and political theological questions.
Read Russell A. Berman's introduction to
Telos
175 
here
.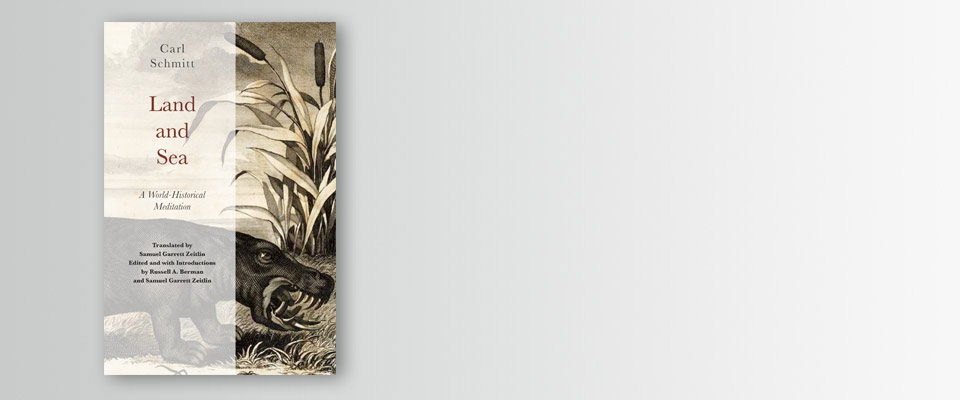 Land and Sea:
A World-Historical Meditation
by Carl Schmitt

Translated by Samuel Garrett Zeitlin
Edited and with Introductions by
Russell A. Berman and Samuel Garrett Zeitlin
---
Now available in a richly annotated English translation, Carl Schmitt's Land and Sea outlines Schmitt's views of world history, geopolitics, warfare, and the politics of space.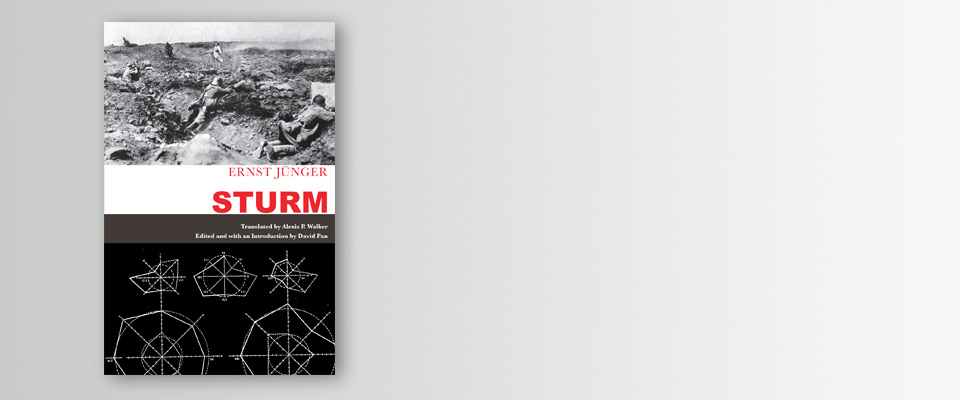 Sturm
by Ernst Jünger

Translated by Alexis P. Walker
With an Introduction by David Pan
---
Set in 1916 in the days before the Somme offensive, Ernst Jünger's World War I novella Sturm provides a vivid portrait of the front-line experiences of four German infantry officers and their company. Now available for the first time in English translation, Sturm tells a powerful story of war and its effects on the lives of the men who endure it.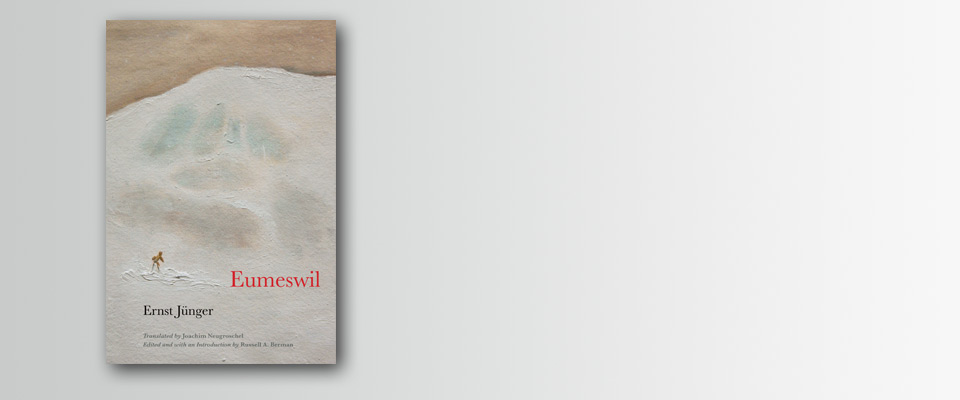 Eumeswil
by Ernst Jünger

Translated by Joachim Neugroschel
With an Introduction by Russell A. Berman
---
Ernst Jünger's Eumeswil, a brilliant dystopian novel set in a totalitarian city-state in a post-apocalyptic future, presents a comprehensive synthesis of Jünger's mature thought, with a special emphasis on the possibilities for individual freedom in a technologically monitored postmodern world.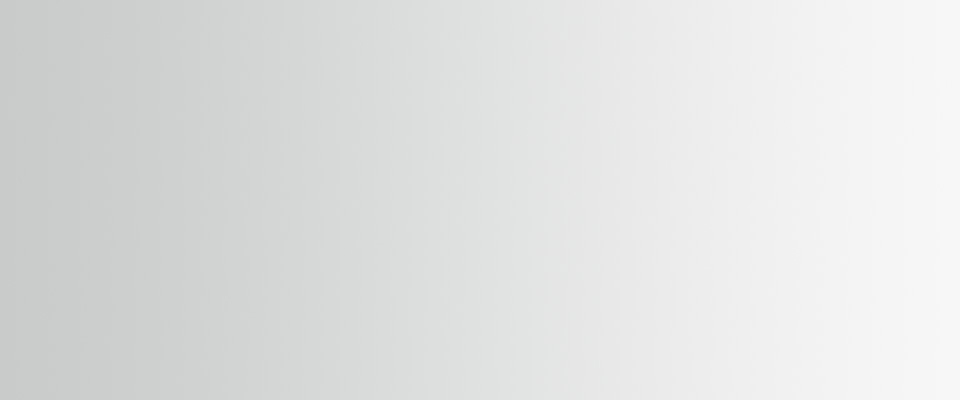 Telos Press Book Sale!
Save 20% on all Telos Press books with coupon code BOOKS20
Subscribe
Telos Online
Internships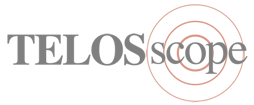 The process of secularization is insufficient if, voided of its original pathos, it leads to any form of sacralization of the immanence. Secularism becomes insufficient, if not harmful, in the same way as religious fundamentalism, if it becomes an obstacle to building pluralistic coexistence. Therefore, secularism should acknowledge the emergence of religious challenges. Religion has found, in the crisis of . . . (continue reading)
While "the political" is among the most studied aspects of Carl Schmitt's thought, little attention has been paid to the notion of "the unpolitical," which, I argue, plays a crucial role in understanding the totalizing status of the political. This essay, first, illuminates the symptomology of Schmitt's political totalization; it shows how, despite its claim to autonomy, the political emerges . . . (continue reading)
Most people think that the military is all about killing other people. I, on the contrary, follow van Creveld. He states that serving in the military means more to be prepared and willing to risk one's life then to endanger other lives. You could argue that military technology provides tools that have kinetic effects over huge distances without any risk . . . (continue reading)