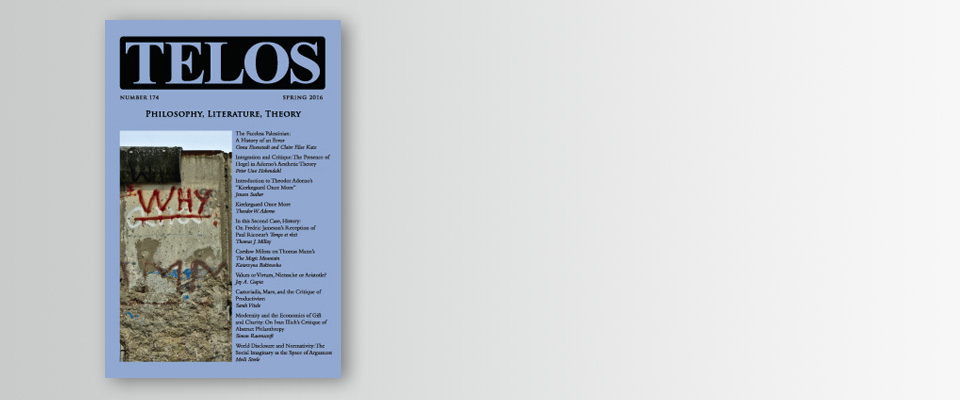 Telos 174 · Spring 2016
Philosophy, Literature, Theory
---
Telos
174 turns to a diverse set of philosophers, contemporary and classical, and questions, concerning ethics and politics on the one hand, and literature and aesthetics on the other. Covering a range of topics, the essays collected here make a strong case for 
the importance of literature and its interplay with philosophy and theory.
Read Russell A. Berman's introduction to
Telos
174
here
.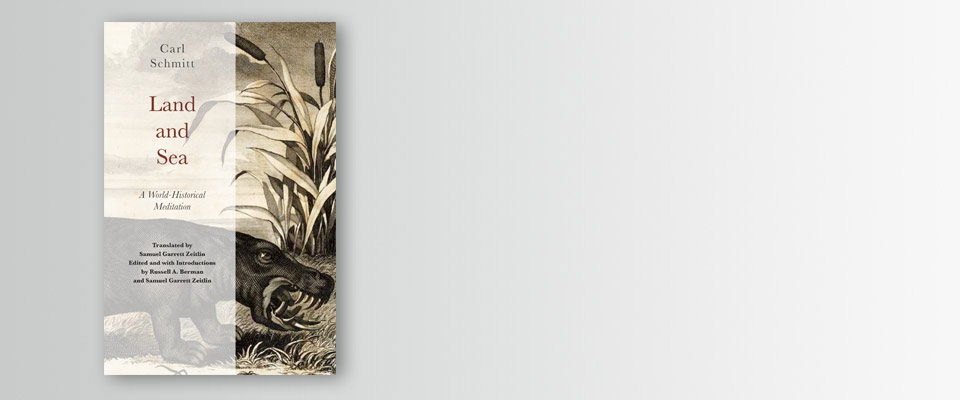 Land and Sea:
A World-Historical Meditation
by Carl Schmitt

Translated by Samuel Garrett Zeitlin
Edited and with Introductions by
Russell A. Berman and Samuel Garrett Zeitlin
---
Now available in a richly annotated English translation, Carl Schmitt's Land and Sea outlines Schmitt's views of world history, geopolitics, warfare, and the politics of space.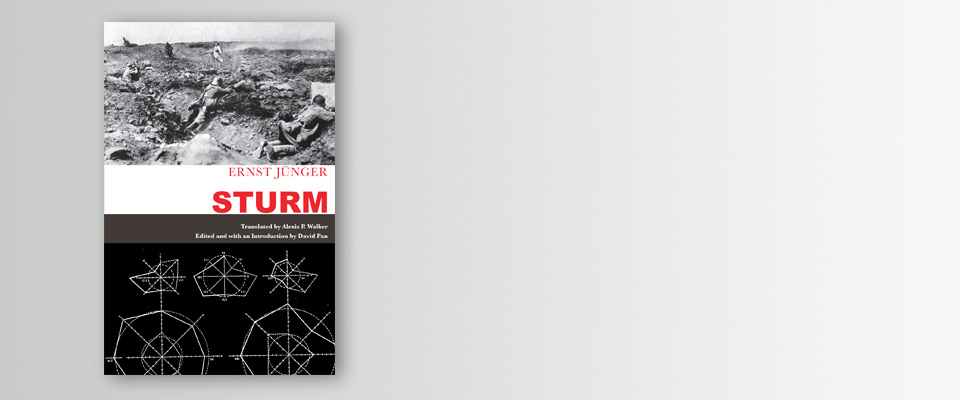 Sturm
by Ernst Jünger

Translated by Alexis P. Walker
With an Introduction by David Pan
---
Set in 1916 in the days before the Somme offensive, Ernst Jünger's World War I novella Sturm provides a vivid portrait of the front-line experiences of four German infantry officers and their company. Now available for the first time in English translation, Sturm tells a powerful story of war and its effects on the lives of the men who endure it.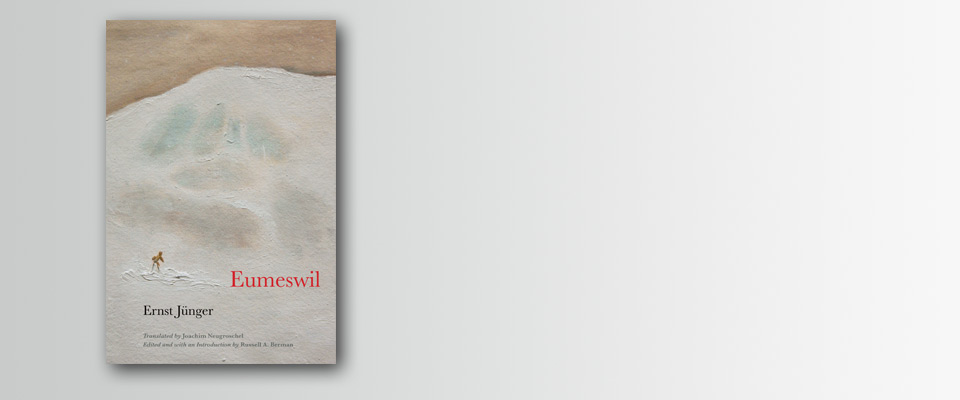 Eumeswil
by Ernst Jünger

Translated by Joachim Neugroschel
With an Introduction by Russell A. Berman
---
Ernst Jünger's Eumeswil, a brilliant dystopian novel set in a totalitarian city-state in a post-apocalyptic future, presents a comprehensive synthesis of Jünger's mature thought, with a special emphasis on the possibilities for individual freedom in a technologically monitored postmodern world.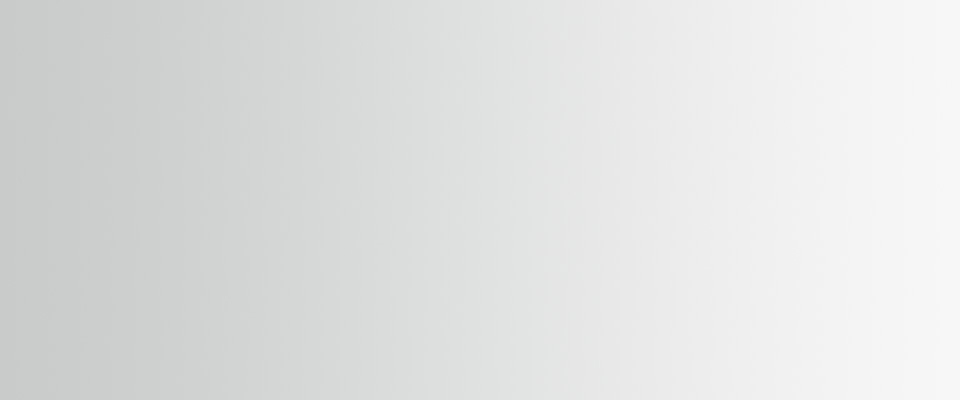 Telos Press Book Sale!
Save 20% on all Telos Press books with coupon code BOOKS20
Subscribe
Telos Online
Internships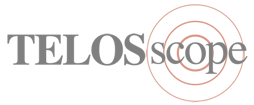 Writing at the Jerusalem Center for Public Affairs website, Joseph S. Spoerl reviews Matthias Küntzel's Germany and Iran: From the Aryan Axis to the Nuclear Threshold, published by Telos Press Publishing. "Küntzel's book," writes Spoerl, "demonstrates a deeply disturbing truth, namely, that if Iran should acquire nuclear weapons and use them to commit a second Holocaust against the six million<><> . . . (continue reading)
This is the fourth in a series of posts that introduce the thought of historian Martin J. Sklar, as a prelude to a print symposium on his life and work in a future issue of Telos. Earlier excerpts of Sklar's writing appear in the first, second, and third posts. For a fuller introduction, refer to the head note to the first<><> . . . (continue reading)
In or Out? Debating Britain's EU Membership 3rd Seminar: National Security & Global Influence In association with the James Madison Charitable Trust, the Centre for Federal Studies at the University of Kent is organising a series of three seminars entitled "In or Out? Informing the political debate and popular opinion on UK's EU membership." These seminars will take place in the . . . (continue reading)