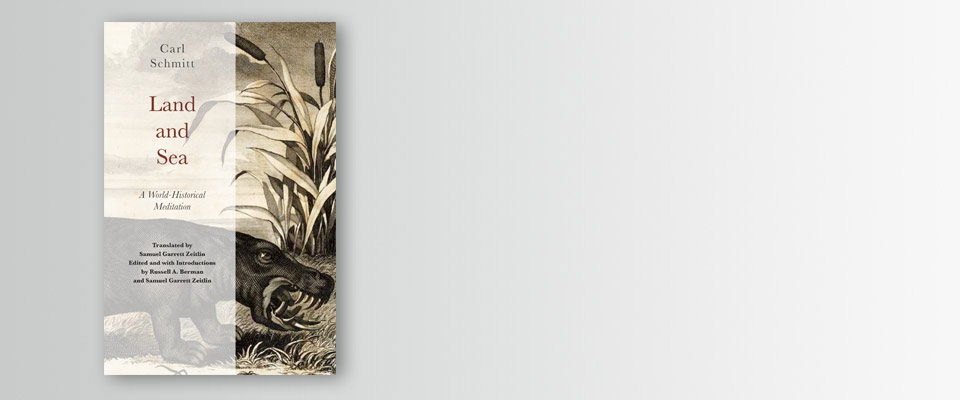 Land and Sea:
A World-Historical Meditation
by Carl Schmitt

Translated by Samuel Garrett Zeitlin
Edited and with Introductions by
Russell A. Berman and Samuel Garrett Zeitlin
---
Now available in a richly annotated English translation, Carl Schmitt's Land and Sea outlines Schmitt's views of world history, geopolitics, warfare, and the politics of space.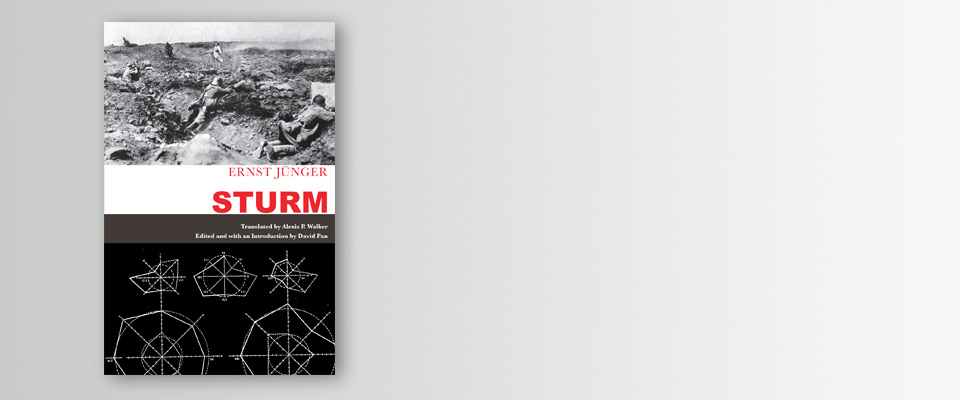 Sturm
by Ernst Jünger

Translated by Alexis P. Walker
With an Introduction by David Pan
---
Set in 1916 in the days before the Somme offensive, Ernst Jünger's World War I novella Sturm provides a vivid portrait of the front-line experiences of four German infantry officers and their company. Now available for the first time in English translation, Sturm tells a powerful story of war and its effects on the lives of the men who endure it.
Telos 172 · Fall 2015
Political Critiques of the Anthropocene
---
Telos 172 brings together a diverse group scholars to critically reconsider the current mobilization of the Anthropocene idea as a decisive development for human civilization in contemporary economic, ethical, historical, and political debates. As the papers presented here reveal, many cultural contradictions and political pressures play out in today's rapidly proliferating Anthropocene discourses.
Read Timothy W. Luke's introduction to
Telos
172
here
.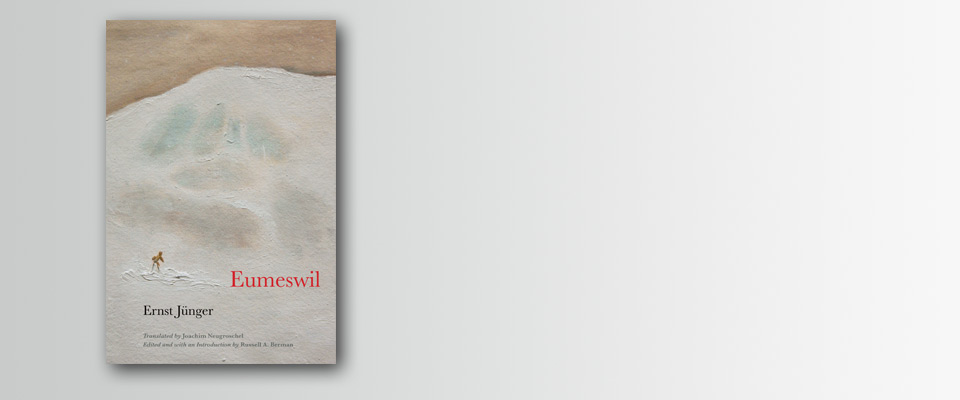 Eumeswil
by Ernst Jünger

Translated by Joachim Neugroschel
With an Introduction by Russell A. Berman
---
Ernst Jünger's Eumeswil, a brilliant dystopian novel set in a totalitarian city-state in a post-apocalyptic future, presents a comprehensive synthesis of Jünger's mature thought, with a special emphasis on the possibilities for individual freedom in a technologically monitored postmodern world.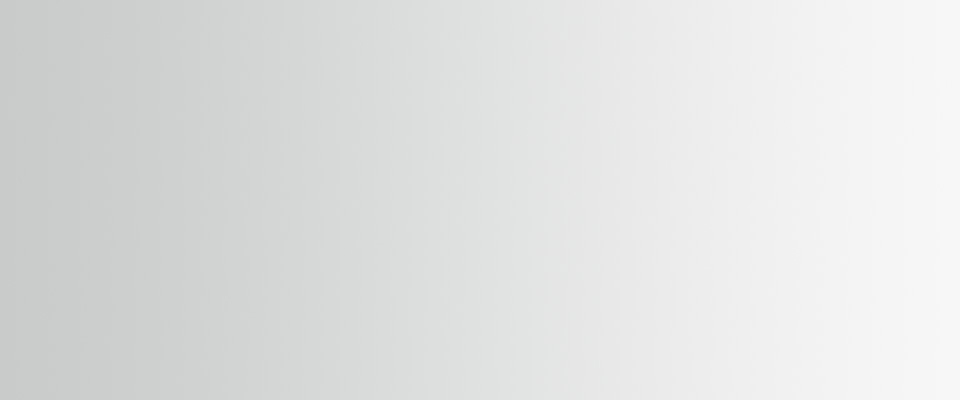 Telos Press Book Sale!
Save 20% on all Telos Press books with coupon code BOOKS20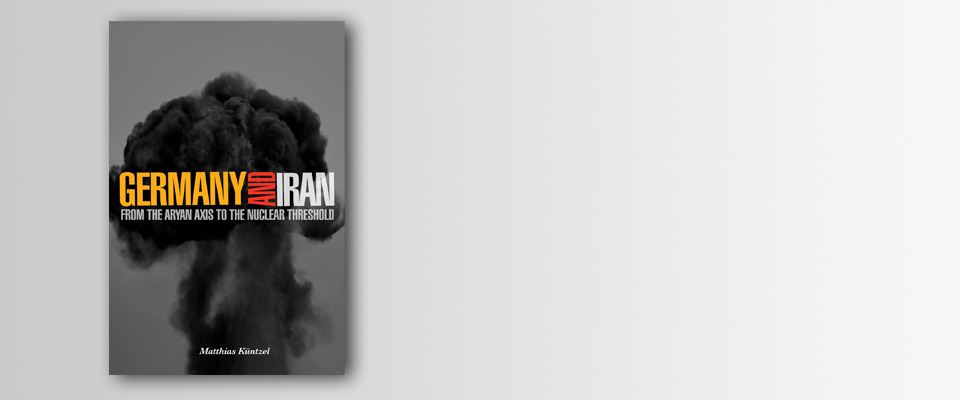 Germany and Iran:
From the Aryan Axis to the Nuclear Threshold
by Matthias Küntzel
---
Matthias Küntzel's Germany and Iran examines the history of the special relationship between Germany and the Islamic Republic of Iran, from its origins at the start of the last century to the ongoing controversy over Iran's nuclear program. Drawing on new archival findings from Washington, DC, and Berlin, Küntzel traces the underpinnings of that relationship, which has survived every war, catastrophe, and revolution.


Subscribe
Telos Online
Internships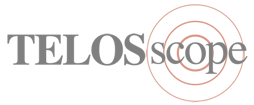 The following article was originally published in the Greek newspaper To Vima on December 21, 1997, on the occasion of the 70th anniversary of the first publication of Martin Heidegger's Being and Time. I consider Being and Time to be one of the overrated books of the century. To be precise, I regard it as a collection of platitudes expressed in pretentious<><><><><><> . . . (continue reading)
Telos Press Publishing is pleased to announce that Carl Schmitt's Land and Sea: A World-Historical Meditation is now available for purchase. Order your copy today in our online store. Land and Sea: A World-Historical Meditation by Carl Schmitt Translated by Samuel Garrett Zeitlin Edited and with Introductions by Russell A. Berman and Samuel Garrett Zeitlin Originally published in 1942, at the height of<><> . . . (continue reading)
Mention "Radical Orthodoxy" in a room of people who are either quite intimately or only remotely acquainted with contemporary theology, and one surely will receive equal parts of praise and scorn. Whether it is being praised or scorned, however, it is plain that Radical Orthodoxy has worked its way deep into the fabric of contemporary theological discourse. Since the publication . . . (continue reading)