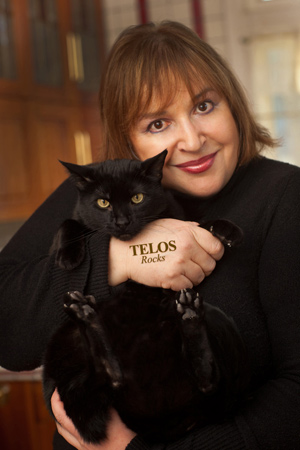 Telos has always celebrated rejuvenation and renewal, and in recent years we've embraced that change in a variety of ways. We've taken Telos online and digitized our complete archive, allowing institutional subscribers from around the world to access the journal over the Internet. We've created a regular conference series in New York City and another more recently in Europe, which have brought together an increasing number of scholars to discuss today's critical issues in politics and philosophy. We've rededicated ourselves to our book line, and we now regularly publish both translations of classic works and original texts by important new authors. We've established a thriving global internship program that brings together students from around the world, introduces them to the journal's history, and offers them an opportunity to produce scholarly writing for our online readership. Even our classic Telos cover now features a fresh new design.
We think of our new website as the next step in this continual evolution. Building on the aesthetic of our cover redesign, we've given the site a more contemporary look and feel. You'll also notice that it's easier to navigate your way around the site and locate what you need. Based on feedback from our readers and visitors, we've tried to simplify the site's structure and pare back some of the overgrown elements that had accumulated over time on our previous site. Our blog, TELOSscope, now includes a simpler commenting system, tagging, and friendlier links, along with various social networking tools that let you spread the word to your friends and colleagues. We've also completely overhauled our bookstore: finding what you need from our catalog of back issues and books has never been easier, and the checkout process has been streamlined.
As one of the few independent scholarly publishers still standing, we appreciate the ongoing support of the Telos community around the world. Your subscriptions help us to continue our mission of publishing intellectual work of the very highest quality. If you haven't already, please become a subscriber or recommend a subscription to your library. Libraries can subscribe to the journal in print, online, or both formats. We also encourage you to purchase your favorite Telos Press books directly on our site, where our distribution costs are lower and where your order will be sure to receive our personal attention. If you have any questions about ordering from our website, be sure to let us know.
In the meantime, have a look around, read our blog, and join in the discussion!
Maria Piccone
Publisher, Telos Press Publishing