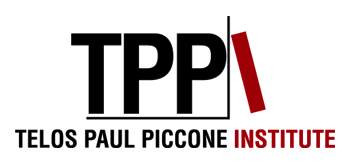 Through regular, international conferences, the Telos-Paul Piccone Institute promotes scholars working in all parts of the world in order to develop a unique perspective on current events, including issues of democracy, authoritarianism, cross-cultural conflict, the relation of religion and politics, economic crises, and the contemporary meaning of technology and the natural sciences. Some of the resulting research is made available on the TELOSscope blog as well as in the journal Telos.
Recent conferences
The 2017 Telos Conference:
Asymmetrical Warfare: The Centrality of the Political to the Strategic
New York, NY
January 14–15, 2017
The 2016 Telos India Conference:
Democracy and Secular Sectarianism
Jawaharlal Nehru University
New Delhi, India
November 17–18, 2016
The Third Biennial Telos in Europe Conference:
Sacrifice: Biological and Theological Investigations for Economic and Military/Political Praxis—Conceptualizations, Categories, Applications, and Abuses
Berlin, Germany
June 16–17, 2016
The 2016 Telos Conference:
Beyond Nostalgia: Ethics, Politics, and the Critique of Modernity
New York, NY
January 16-17, 2016
Telos in China:
The Concept of the People and Consumer Society
Beijing, China
September 18–21, 2015
For more information about the Institute's past and upcoming conferences, please visit the Telos-Paul Piccone Institute website.